Rockefeller Park is a Cleveland city park named in honor of oil magnate John D. Rockefeller Sr. Rockefeller Park Greenhouse is located at the northeastern edge of the park between Martin Luther King Jr. Drive and E.88th St.  The Greenhouse and its gardens opened in 1905 and occupy four acres.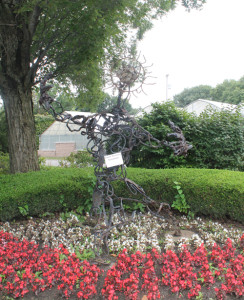 The Greenhouse was initially used solely for growing the plants used to landscape city parks and gardens. Over the years it has added additions and new garden areas, including a new entrance, central lobby, and a meeting room. So, while city beautification is still one of our goals, the Greenhouse and grounds have evolved and grown into a first-rate botanical facility containing specialty plant collections, seasonal floral displays, and theme gardens
The Rockefeller Greenhouse includes one acre under glass and 3-4 acres of outside gardens.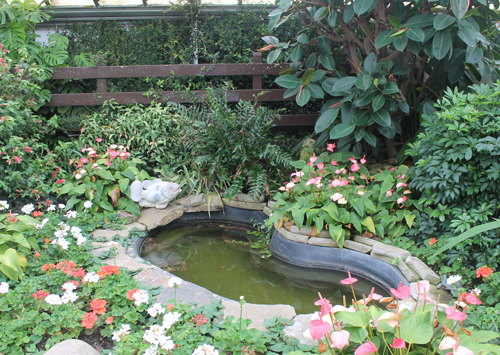 Besides rare plants, themed gardens and lots of sculpture and artwork the Greenhouse also includes the Betty Ott Talking Garden for the Blind.
750 E 88th St, Cleveland, OH 44108
www.rockefellergreenhouse.org
Phone: (216) 664-3103
Just off MLK Dr, exit of I-90 at the top of E. 88th Street. Open daily, including weekends and holidays, from 10:00 am to 4:00 pm. Parking and admission are free.