One of the few (and named one of the best) Gardens for the Blind, the Betty Ott Talking Garden for the Blind is located in the Rockefeller Park Greenhouse in Cleveland.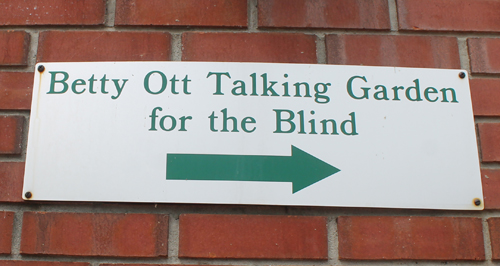 Gardens for the blind and visually impaired feature Braille signs, fragrant and textured plants, often water features, and are laid out for easy access.  The Betty Ott Talking Garden for the Blind, with tape-recorded descriptions of the plants, is one of only a few such special-interest gardens in the US.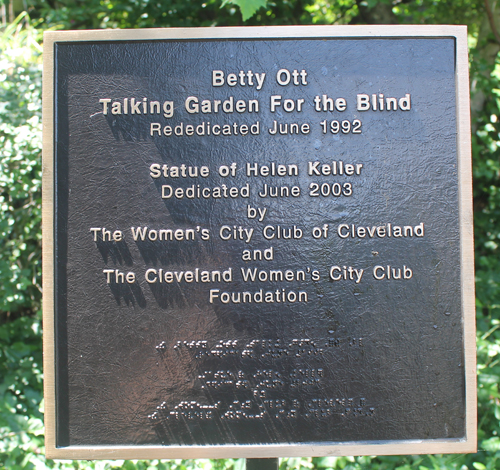 Recorded messages at the entrance and at intervals along walkways guide visitors through the garden.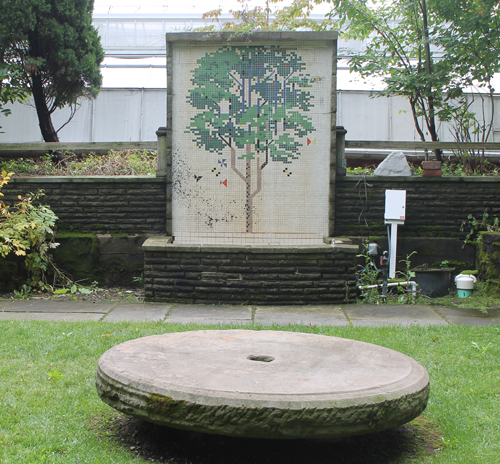 At the bronze sculpture of Helen Keller kneeling at a water pump, visitors can operate the pump and feel water run over her hand.
Betty Ott Talking Garden for the Blind
Rockefeller Park Greenhouse
750 E. 88 St.
Cleveland, OH 44108
(216) 664-3103
www.RockefellerGreenhouse.org