The Oberlin–Wellington Slave Rescue of 1858 was an historic event. The city of Oberlin is about 30 miles SW of Cleveland. John Price was an escaped slave who was arrested in Oberlin, Ohio under the Fugitive Slave Law of 1850.
The local community was full of abolitionists so the U.S. marshal took him to the first train stop out of Oberlin heading south, Wellington ,which is about 45 miles from Cleveland. A group of men, both white and black and many from Oberlin, swarmed the hotel to rescue runaway slave John Price.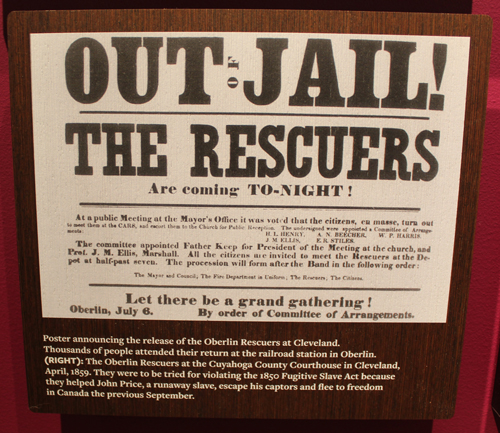 The group returned Price to Oberlin where they hid him in the home of James Harris Fairchild, a future president of Oberlin College.
A short time later, they took Price to Canada. Thirty-seven men were indicted, but only two, Simeon M. Bushnell and Charles Henry Langston, were tried in federal court for interfering with the marshal in carrying out the Fugitive Slave Law.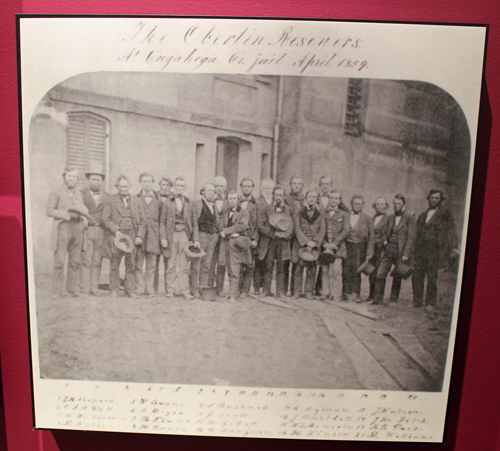 After Langston's eloquent speech about slavery and discrimination, the judge gave them light sentences. The events and trial received national attention, and kept the issue of slavery at the forefront of debate.
Watch a video of Kathryn Puckett of Restore Cleveland Hope discusiing the Oberlin–Wellington Slave Rescue of 1858 case.
The Cozad-Bates House has an informative display telling about this famous case.