After the opening of the Ohio and Erie Canal in the 1830s, Cleveland became a destination for fugitive slaves and the bondsmen who tracked them. Before the Civil War, slaves moved through Ohio's Underground Railroad network that extended two hundred and fifty miles from Ripley to Cleveland.
Known by the secret code name "Hope," Cleveland became a destination for freedom seekers making their way north to Canada. Persons seeking freedom were often aided by abolitionists in University Circle.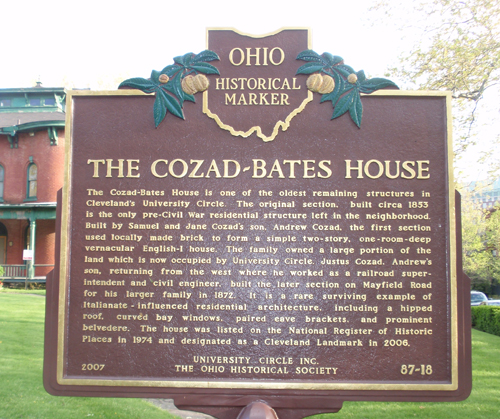 The Cozad family owned a large portion of the land which is now occupied by University Circle. Abolitionist Andrew Cozad built the house in 1853 for his son Justus L. Cozad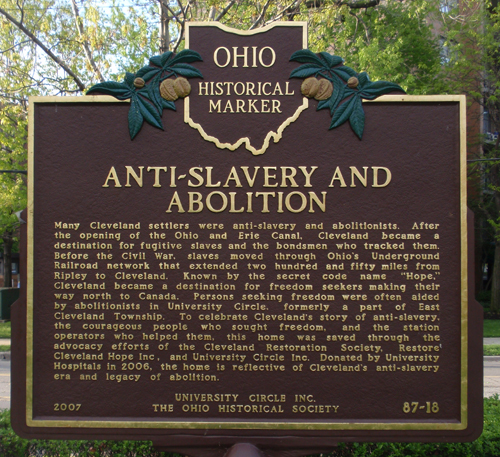 The Cozad-Bates House is the oldest and only surviving pre-Civil War structure in University Circle in Cleveland. The house was listed on the National Register of Historic Places in 1974 and designated as a Cleveland Landmark in 2006.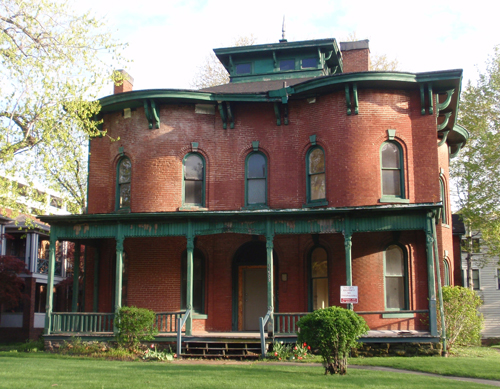 Mayfield Road and East 115th Street