Lady of Slovenia Statue
Cleveland has more Slovenians than any city in the world outside of Ljubljana the capital of Slovenia.
The mayor of Ljubljana presented the hand-carved work, The "Lady of Slovenia" to the mayor of Cleveland in 1938, as a token of good will between the two cities.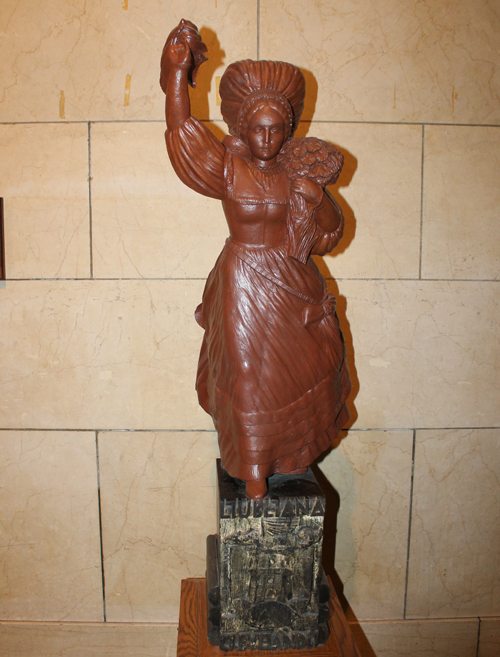 The statue spent time in various places in Cleveland City Hall. Mayor George Voinovich had it near his desk but Mayor Mike White sent it to storage in a sub-basement.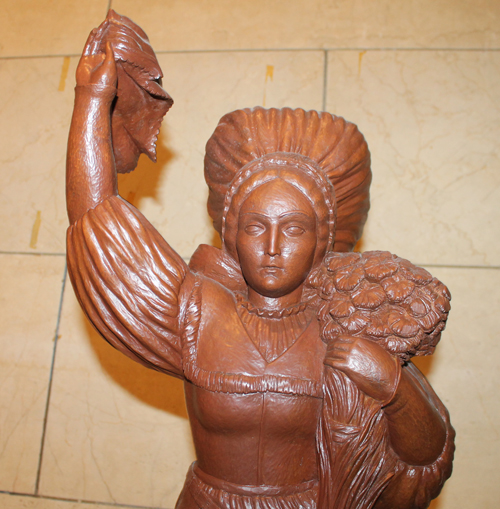 It now resides in the Rotunda of Cleveland City Hall near the Spirit of '76 painting.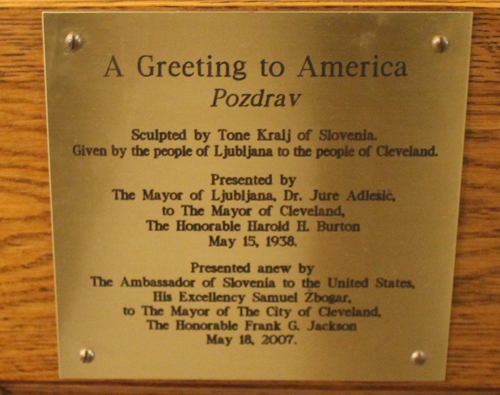 Watch Dr. August Pust tell the story of the Lady of Slovenia statue. He calls it the "soul mate of the Statue of Liberty".
Cleveland City Hall
601 Lakeside Ave.