A statue of composer Richard Wagner is in the Edgewater Park area of Cleveland Lakefront State Park.
The composer is standing in long coat and beret, his left hand holding gloves and a document, which could be a score or one of his writings.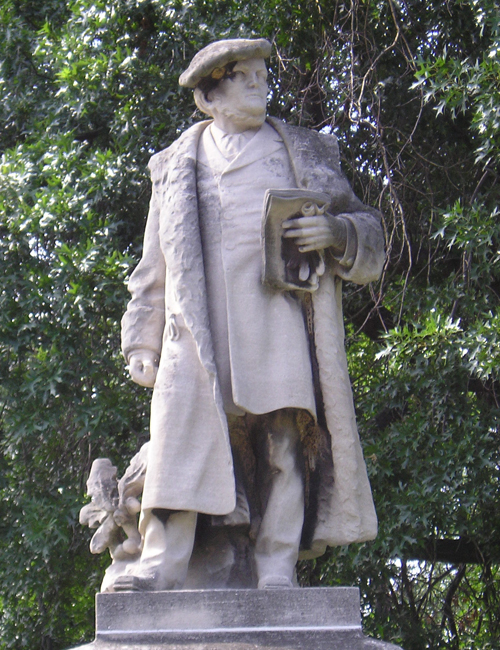 In 1911, the Goethe-Schiller Society, made up of German immigrants and German-Americans, commissioned sculptor Herman N. Matzen to create a statue of Wagner for the park. Don't miss the massive Goethe Schiller monument.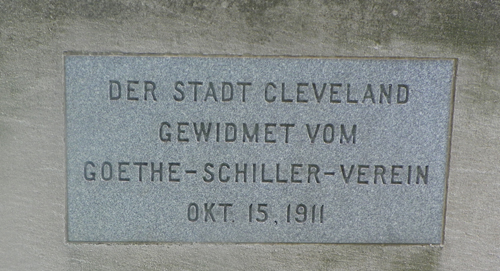 In 1924, the composer's son Siegfried Wagner, visited the statue with his wife.
The statue is on the upper level of the park to the west of the beach area.