In 1942, Cain Park was touted in a Family Circle article as the only "municipally owned and operated outdoor theatre of its kind in the United States."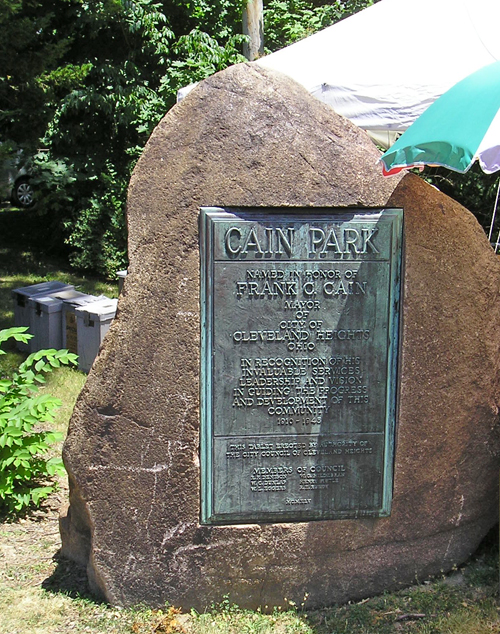 Conceived in the mid-thirties, Cain Park is owned and operated by the City of Cleveland Heights as a place for legendary summer theater program. In the summer of 1934, two groups wanted to collaborate on an outdoor presentation of A Midsummer Night's Dream. Coordinating theatre-minded adults with high school dramatic students, "Doc" Evans produced the first outdoor play presented as a community enterprise.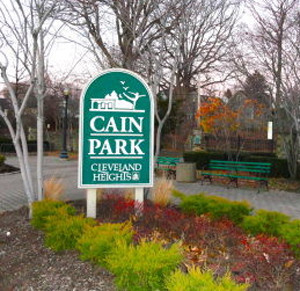 It was "staged" at the foot of the sledding hill at Taylor and Superior (during the Great Depression Works Progress Administration laborers had cleared out the ravine between Taylor and Lee roads, removing trees for a sledding hill and quarrying sandstone from the creek that ran through the area). Needing a name for the performance location, "Doc" Evans hastily dubbed it "Cain Park" after the mayor, Frank Cain, who raised no objection.
In cooperation with the labor of the WPA, the capital of the Soldiers and Sailors Relief Fund, and the support of local philanthropists such as John D. Rockefeller, the Amphitheater was completed in 1938 and the Alma Theater (named for Cain's wife) was added in 1944.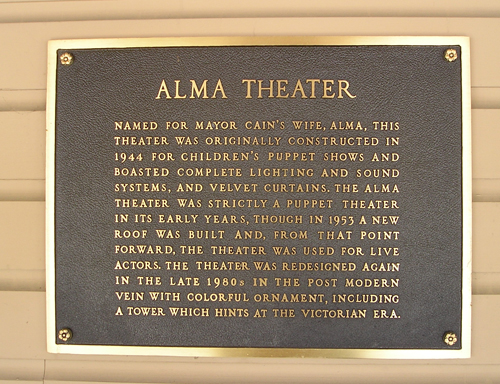 Cain Park attracted aspiring young talents such as Broadway music director Jack Lee, producer Ross Hunter, and actors Hal Holbrook, Dom DeLuise, Carol Kane, Jack Weston and Pernell Roberts who performed on sets designed by the nationally acclaimed industrial artist Viktor Schreckengost, among others.
From 1959 to 1962, the Amphitheater was leased to bring in such big-name stars as Bob Hope, Frank Sinatra, Harry Belafonte, Johnny Mathis, Jerry Lewis, and Sammy Davis, Jr.
Superior and Taylor
Cleveland Heights, OH 44118
http://www.cainpark.com
(216) 371-3000