Boulevard of 500 Flags in Eastlake
Just east of Cleveland in the suburb of Eastlake Ohio is the Boulevard of Flags, an inspiring memorial to remember the attacks of 9-11 and to honor military veterans, police, fire and others who have risked their lives for us all.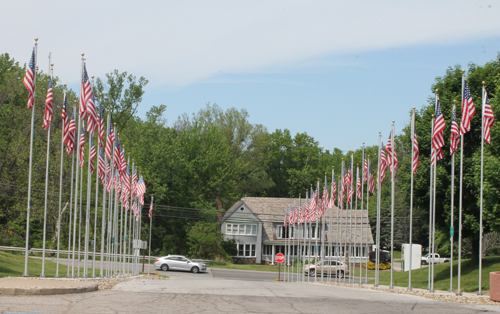 The idea for the Boulevard of Flags was born after Memorial Day in 1995. It was suggested to Veterans groups that it would be nice to see the veterans who served our country from the Eastlake area be saluted everyday, not just on Veterans Day or Memorial Day.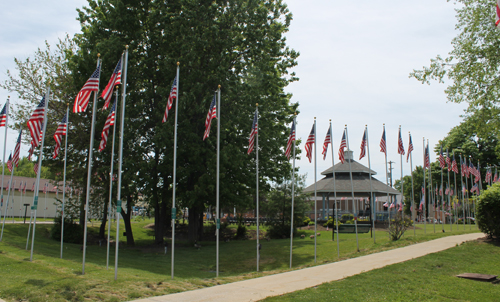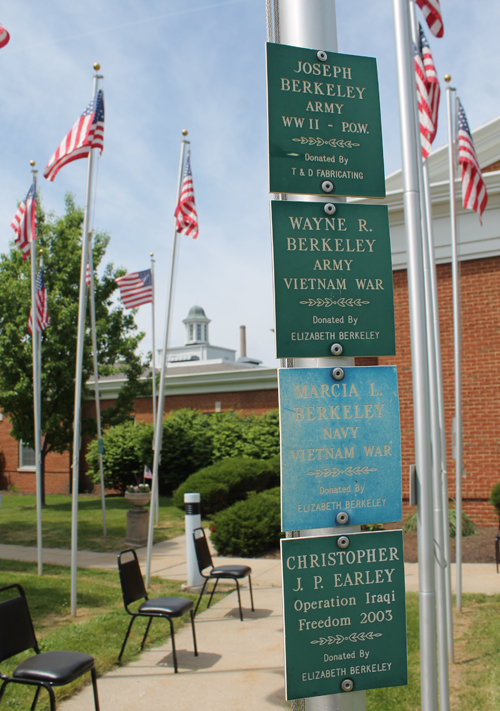 In addition to the Boulevard of 500 Flags, there is an America Remembers Memorial that has items from the World Trade Center, Pentagon and Shanksville, PA to commemorate the attacks of September 11, 2001.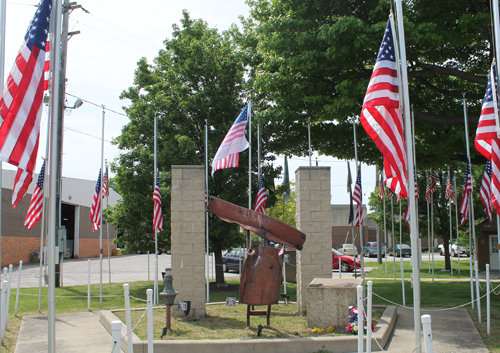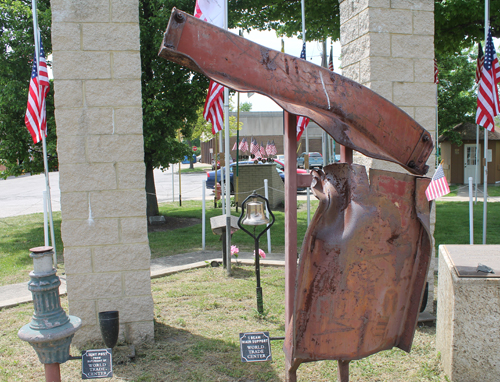 Also at the same site is an Eternal Flame which commemorates the arrival of the Olympic Torch on June 10, 1996 as the Olympic Torch made its way through the United States from Greece to Atlanta for the 1996 Olympics.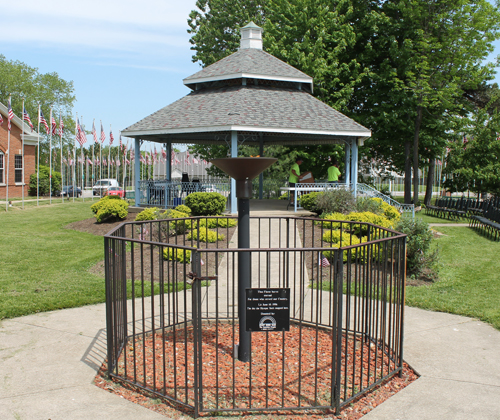 The Torch Ceremony attracted nearly 5,000 people to the area for that very special celebration.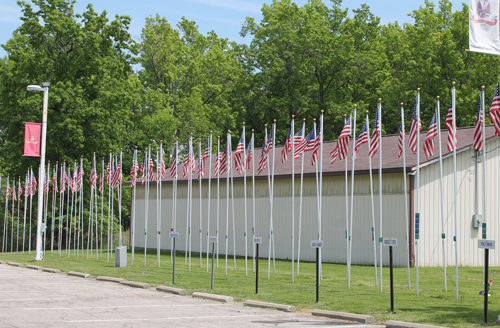 The Boulevard of 500 Flags and the America Remembers Memorial is located in Eastlake Ohio, a suburb east of Cleveland at 35150 Lakeshore Blvd.
More photos and a video tour of the Boulevard of Flags and 9-11 Memorial