Dr. Sun Yat-sen, the first president and founding father of the Republic of China, visited Cleveland during his exile years in the United States.
Considered the father of modern China, Sun Yat-sen was from Zhongshan. He visited Cleveland and Oberlin College during his exile years in the United States and spoke in 1911 at the Old Stone Church, where a plaque commemorates the moment.
On May 22, 2014 a delegation from Zhongshan, China led by Vice-Mayor Han Ze Shang visited sister city Cleveland Ohio and presented the city with a gift – a bronze statue of Dr. Sun Yat-sen.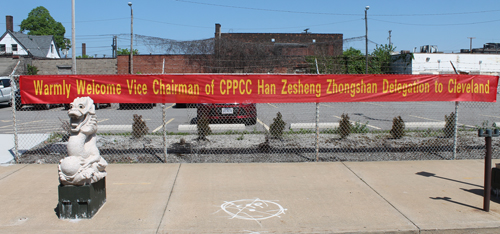 Han Ze Shang said through an interpreter that the statue and the chamber outpost represented a growing friendship between Cleveland and her city.  Zhongshan is a growing metropolis of 3.2 million in the southern, Cantonese-speaking region of China, the historic source of Northeast Ohio's Chinese community.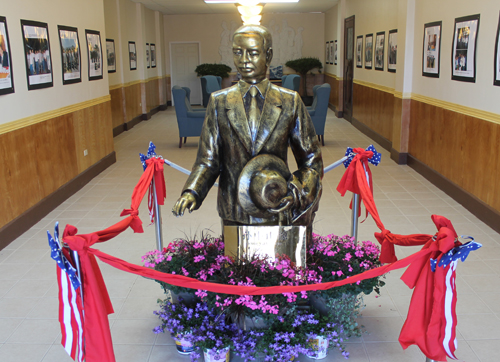 Han Ze Sheng said she found it appropriate to present his likeness to Cleveland, as Zhongshan has sent so many of its sons and daughters here for new lives. "After 100 years, we are glad to see that Zhongshanese are so much involved in the local community and so recognized by the city," she said, according to a translation of her toast. "We are so proud of you!"
Photos and videos of the Sun Yat-sen statue unveiling