The Collinwood school fire (also known as the Lake View School fire) of Ash Wednesday, March 4, 1908, was one of the deadliest disasters of its type in the United States. The conflagration in Collinwood, Ohio (a community that has since been absorbed into the city of Cleveland), resulted in the deaths of 172 students, two teachers and a rescuer.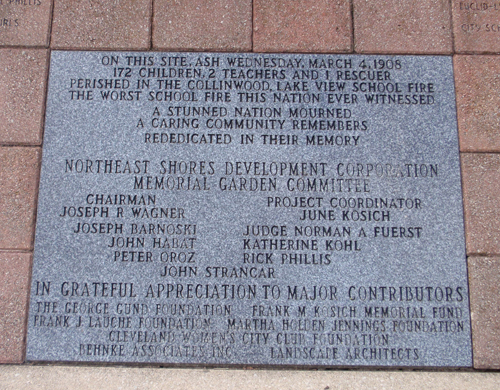 175 people lost their lives in the fire, making it the greatest loss of life in a fire of this type in a school in the United States to that date.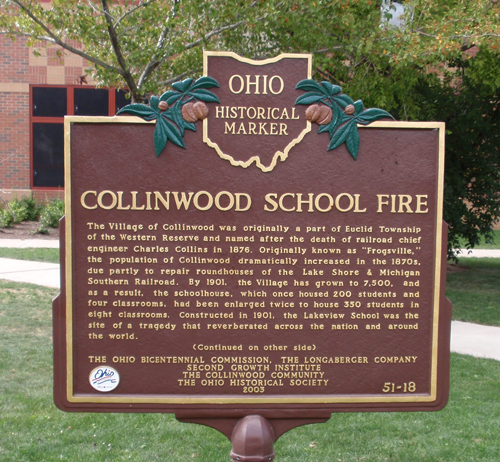 Those killed in the fire who could not be individually identified, as well as those students whose parents could not afford a burial, were buried in a mass grave in Cleveland's Lake View Cemetery.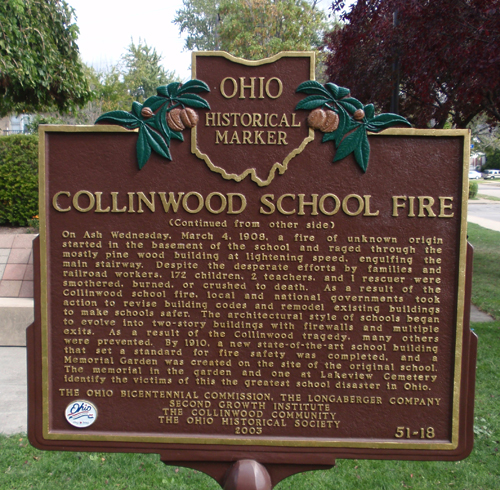 Memorial Elementary, was opened in 2005 on the same site with the original memorial to the victims preserved.