St. Elizabeth of Hungary Catholic Church
St. Elizabeth of Hungary Catholic Church is the earliest ethnic parish established for Hungarians in the United States.
Charles Boehm of Hungary settled in Cleveland in late 1892 to serve the new St. Elizabeth parish, the first Hungarian nationality parish in America.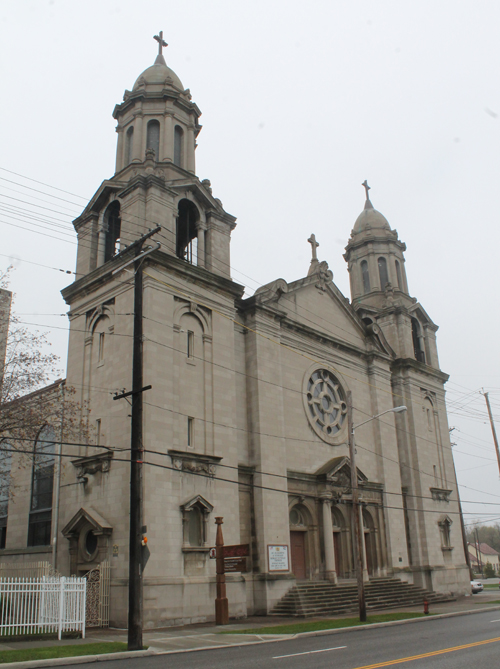 St. Elizabeth's first building was completed in 1893 and removed in 1917 for the construction of the present building. Although the cornerstone was laid in 1918, it was finally completed only in 1922.
Thousands of Roman Catholic Hungarian immigrants settled in the Lower Buckeye neighborhood.  In fact for many years there were more Hungarians in Cleveland than anywhere in the world outside of Budapest, Hungary.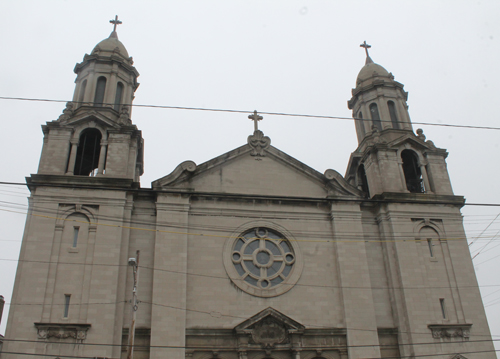 Built primarily of limestone, according to a design of Cleveland architect Emile Uhlrich, the church is an example of Italian-influenced Baroque Revival architecture, partly modeled after the church of Sant'Agnese in Agone in Rome. Two great towers, topped with cupolas, form the ends of the facade, while a great rose window sits in the middle section of the facade high above the main entrance.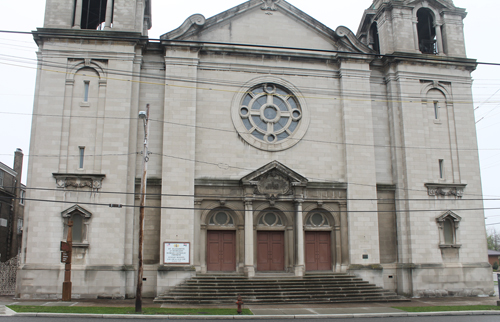 A flight of steps rises from the sidewalk to the central main entrance, which sits along the sidewalk with no setback.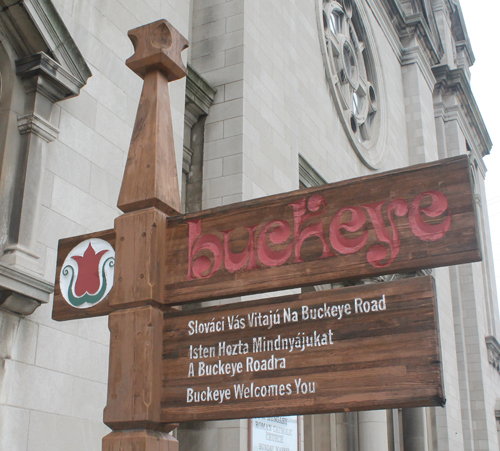 In 1976, St. Elizabeth's Church was listed on the National Register of Historic Places, qualifying both because of its place in the area's history and because of its historically significant architecture.
Most of the Hungarian community fled to the suburbs in the 60's and 70's but many still come for church services in the "old" neighborhood.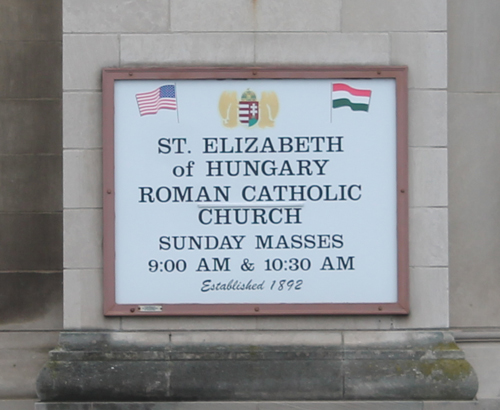 9016 Buckeye Rd, Cleveland, OH 44104
(216) 231-0325
Contact us if you want to connect with a knowledgeable speaker about the St. Elizabeth of Hungary Church, the Buckeye Neighborhood and/or the Hungarian community.
St Elizabeth of Hungary Church
St. Elizabeth of Hungary Museum