Our Lady of Lourdes Shrine was opened on Trinity Sunday, May 30, 1926 by the Good Shepherd Sisters on property that was home the 'Harms Farms'. In 1952, the Sisters of the Most Holy Trinity took over the operation of the Shrine.
The Shrine is a replica of the Grotto in Lourdes, France. Incorporated into the Grotto are two stones taken from the stone upon which Our Lady appeared in Lourdes.  The water from the Grotto flows over these holy relics.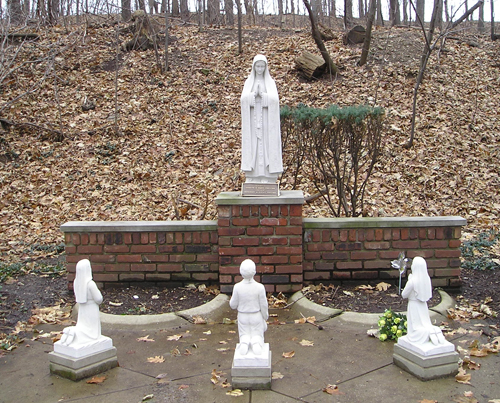 You can walk through the wooded grounds and say a Rosary or walk the Way of the Cross for Stations of the Cross.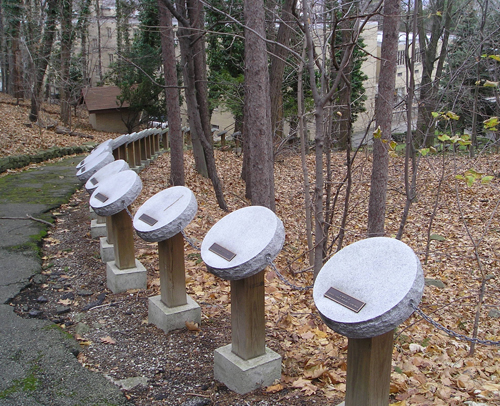 Since its opening, thousands of pilgrims from across the country and from Canada have come to honor Our Lady and place their petitions before her. Hundreds of favors, both spiritual and temporal, have been reported as granted.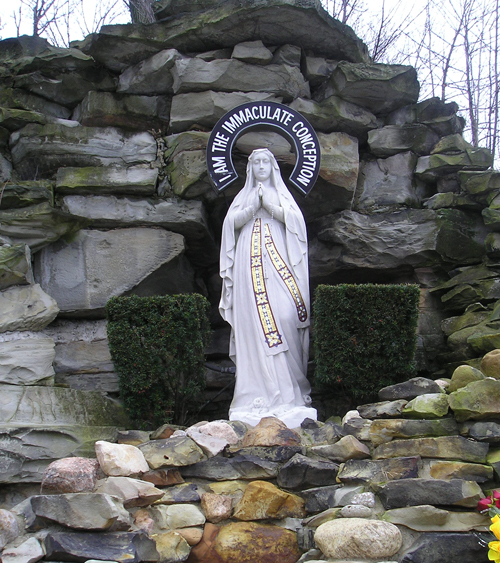 Our Lady of Lourdes National Shrine
21281 Chardon Rd, Euclid, OH 44117
srstrinity.com
(216) 481-8232
Open all year from Dawn – Dusk