Dante Alighieri was a giant of Western Literature and the author of the Divine Comedy. He was honored with a statue in the Italian Cultural Garden, one of the Cleveland Cultural Gardens.
The statue of Dante Alighieri was sculpted by Sandro Bonaiuto who was born in Cleveland, Ohio of Italian parents.
The Dante statue was unveiled and dedicated in a special ceremony on June 29, 2012 that also celebrated the 66th anniversary of the Republic of Italy.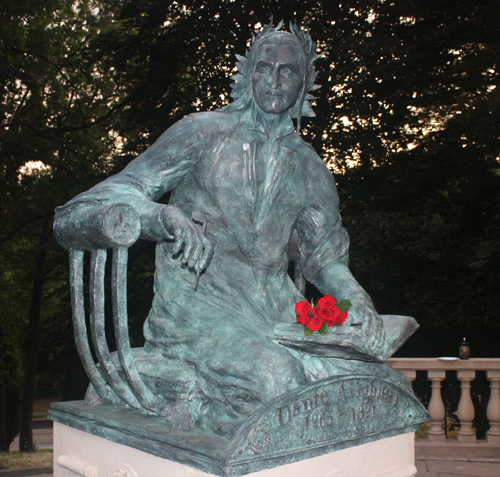 The statue is to the left (south) of the entrance to the Italian Cultural Garden on East Blvd.