Christopher Columbus is honored with a statue in the Little Italy neighborhood of Cleveland.
Columbus is dressed in period costume of the 15th century. Wearing a hat, he stands holding a map with his right hand and an astrolabe over his left hip.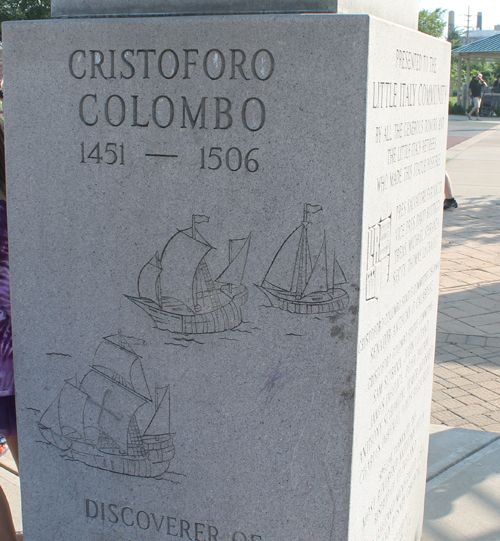 The inscription reads:
CRISTOFORO  COLOMBO  1451 — 1506
DISCOVERER OF  AMERICA
OCTOBER 12, 1492
The sculpture was designed and sculpted by Louis Regalbuto with the assistance of Theodor Seroie of Kotecki Monuments.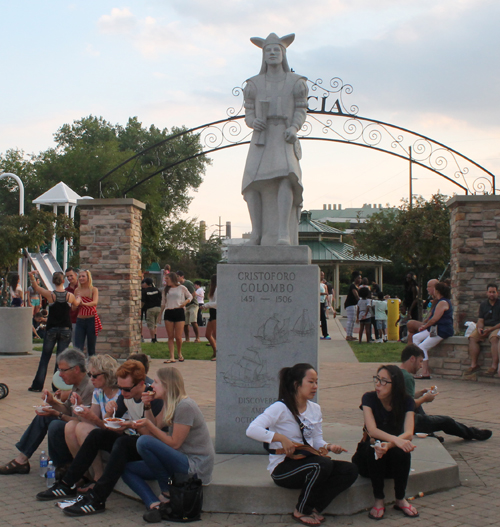 The statue is in Tony Brush Park, located at the intersection of Random and Mayfield Rds.  The park is named for champion boxer and Little Italy resident, Anthony Brescia (AKA Tony Brush).