The Politician A Toy is a sculpture by artist Billie Lawless.  It is 40′ x 40′ x 35′ and is enclosed by a wrought iron fence forty feet by fifty feet.
The top of the fence is lined with double entrendre's of political clichés.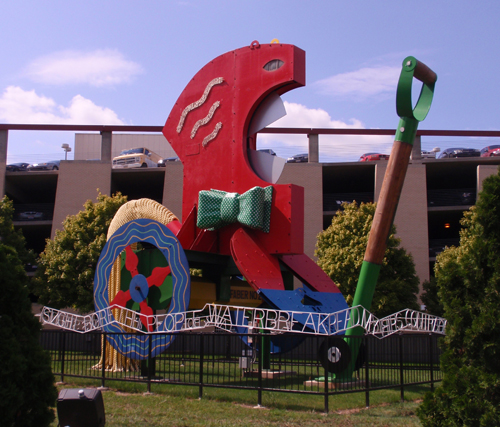 The sculpture stood on private land on Chester Ave. for thirteen years and now resides near the Monte Ahuja College of Business at Cleveland State University at 18th Street and Chester Avenue in downtown Cleveland,
The sculpture has an operating mouth and wheels which rotate eighteen hours a day.  The axels are large number two pencils.