The Free Stamp  is an outdoor sculpture located in Willard Park at the northwest corner of East 9th Street and Lakeside Avenue, adjacent to City Hall. It has been called the "world's largest rubber stamp" and measures 28 ft 10 in (8.79 m) by 26 ft (7.9 m) by 49 ft (15 m). The sculpture depicts a rubber stamp with the word "FREE" in its stamping area.
Created by Claes Oldenburg and Coosje van Bruggen, the work was commissioned by Standard Oil of Ohio (Sohio) in 1985 for display at its soon-to-be-constructed headquarters building on Public Square, which became the BP Tower.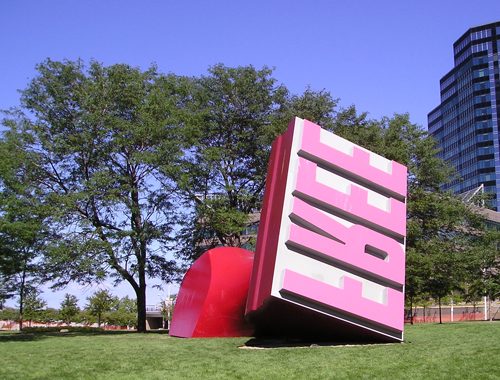 According to one of the executives working with Oldenburg, the message on the stamp was intended as a reference to the Civil War-era Soldiers' and Sailors' Monument, located across the street.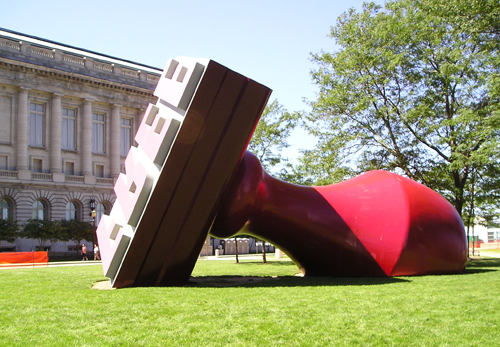 In 1991, BP (donated the sculpture to the city of Cleveland. The stamp was modified to sit on its side, and it was dedicated in its new location in November 1991.  Oldenburg reportedly said that it looked as if a giant hand had picked up the sculpture from its intended location at the BP Tower and angrily hurled it several blocks, where it ended up on its side.