"You'll shoot your eye out."
Everyone remembers that famous warning from the 1983 Christmas movie classic A Christmas Story.
Most of the movie was filmed in the Tremont section of Cleveland's West Side. The house used as the Parker home in these scenes has been restored, reconfigured inside to match the soundstage interiors, and opened to the public as "A Christmas Story House".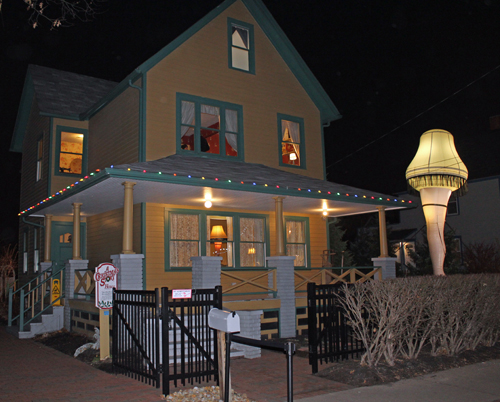 You're allowed to pick things up, like the infamous Red Ryder BB gun. You can take the turkey out of its pan in the oven (no, it's not a real turkey), sit under the sink like Ralphie's little brother Randy, and for the really adventurous, don a pink bunny suit — just like Ralphie's. Apparently some visitors have even reenacted the mouth-washing scene by trying out the bar of Lifebuoy in the bathroom. We don't advise this — the teethmarks you see in it are real!!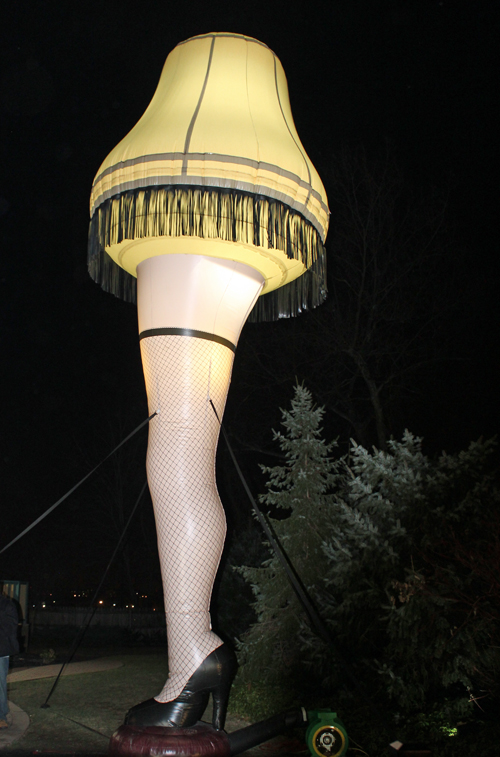 Across the street is the museum where actual artifacts from the movie are on display. There are also toys and displays from the old Higbee building, as well as posters and other memorabilia from the era. Most recently, one of the 6 actual BB guns made for the movie was purchased by the owner of the house, Brian Jones. It is now on display in the museum.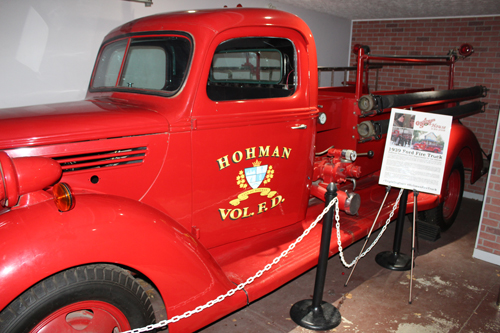 The tour ends at the firetruck that came to rescue Flick from the flag pole. How they got Flick's tongue to stick to the pole for hours while filming is worth the price of admission alone.
3159 W 11th Street, Cleveland, OH 44109
Visitors can book overnight stays in the house to relive their favorite parts of the movie. It is just five minutes from downtown Cleveland. Next to Ralphie's house is the Bumpus House which was the home to Ralphie's hillbilly neighbors, the Bumpuses, and their 785 smelly hound dogs. The Bumpus Hounds are famous for harassing Ralphie's Old Man and stealing the Christmas turkey. Visitors can book a night in the Bumpus House too.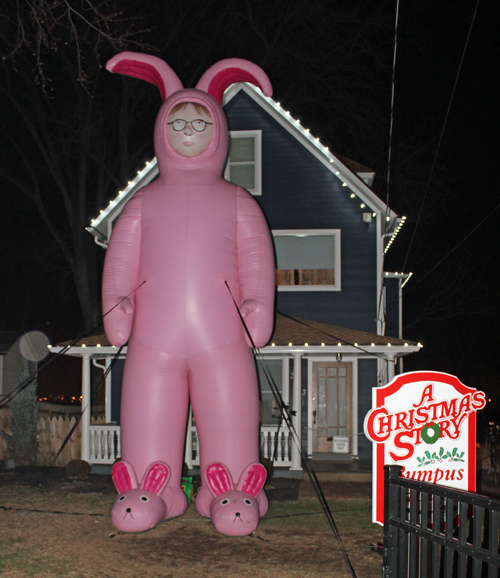 The Christmas Story House is open year round, 7 days a week from 10am to 5pm with extended hours during Christmas time. Tours run every hour starting at 10:15 am. There are two free parking lots and free street parking. Visit the A Christmas Story Movie website for more information.